Facemodeling Program™ – Discover natural and everlasting beauty.
I would like to welcome you to the Academy of Manual Facial Therapies…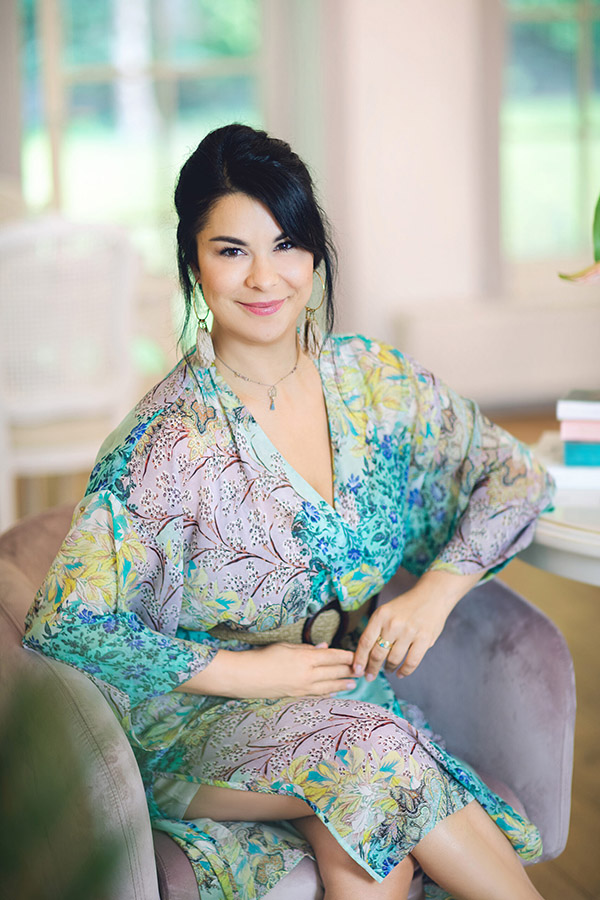 My name is Aneta Hregorowicz-Gorlo … but I much rather prefer to talk about my passion, which for many years has been the manual facial therapy.
Facemodeling Program™ is an innovative approach, which was created out of great passion and love for natural methods of rejuvenation and taking care of our health and beauty.
As a cosmetologist, certified nutritionist and naturotherapist I have always believed that our external beauty consists of many factors, and a holistic approach to the nature of man and his holistic care can guarantee "health and beauty written on the face" – this is the domain which I follow in my professional field as well as in my private life.
The idea of my work is to accompany women in the discovery of sometimes the most deeply hidden beauty and inner harmony, and the continuous development and search for holistic all-natural methods of working with the body and especially with our face. These are the goals to which I approach every day … that is why for several years I have been running Facemodeling Academy, where I happily share unconventional methods of my work.
As a therapist of biological face renewal, for several years I have been developing my own method of Facemodeling Program ™, which is the quintessence of knowledge and beauty secrets collected from many corners of the world. This all-natural method of rejuvenating and modeling the face, is not only a technique, but a great passion which I devote myself to every day.
In addition to teaching and transferring professional skills, I also share my knowledge at my own workshops on Rejuvenating Facial Autoplasty and Aesthetic Kinesiotaping, which allows to enrich and complement the wellness programs in our clinics.
What is Facemodeling Program™?
The Facemodeling Program™ is a self-developed, all-natural and holistic facial contouring and rejuvenation program.
The success and effectiveness of this method consists of a number of unique techniques, such as: myoplasty, acupressure, aesthetic kinesiotaping, and interplastic massage (applied inside our face – so called "transbucal")
Through the innovative use of these unique techniques, in a single treatment session we can achieve a long-lasting effect of biological rejuvenation of our face even for a few years.
Facemodeling Program™ works on the deepest structures of our tissues and muscles, which allows to achieve visible results after the first treatment.
Boutique on-line
Facemodeling Academy
"Our mood is affirmed in our facial expression - in this sense, the face is the mirror of the soul.

Atlas of Clinical Anatomy